CHART: Rhode Island's Top High Schools 2014 From #1 to #47
Tuesday, June 17, 2014
From the number one school on down, you'll find information on Rhode Island's public, charter, and technical high schools in Rhode Island here. Where does your school fall?
*Block Island School's high school population is too small to be statistically analyzed fairly, and reported data was incomplete for NE Laborers Academy and William B. Cooley, which is why they were removed from the rankings.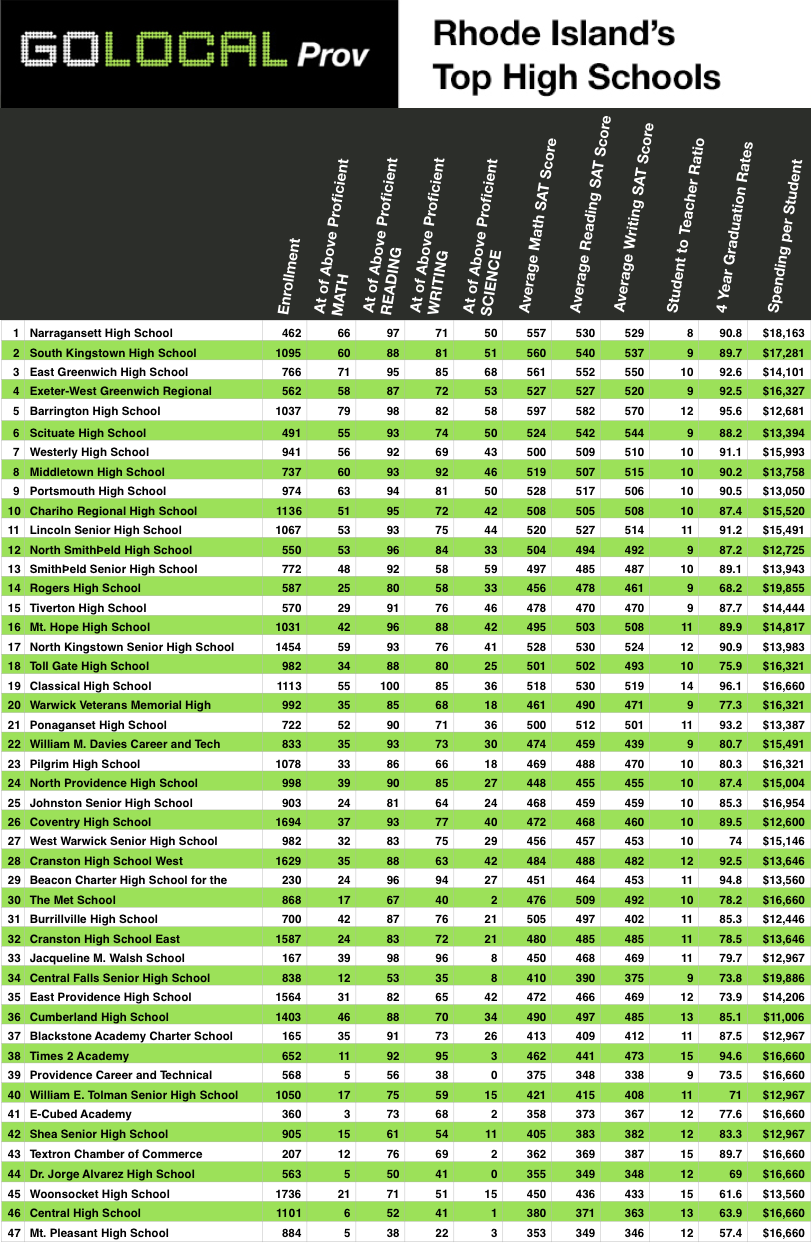 Enjoy this post? Share it with others.